Printers and copiers are the things that we require on a daily basis, especially if we're professionally employed. Documents need to be printed and copied to be attested, signed, verified and sent forward for approval etc. It's impossible not to need copiers and printers for all this. However, that doesn't necessarily mean that buying and owning these machines is the ideal solution. In many cases, the option of leasing copiers and printers is the more economical one, especially if you run a number of businesses. Here are a few reasons why.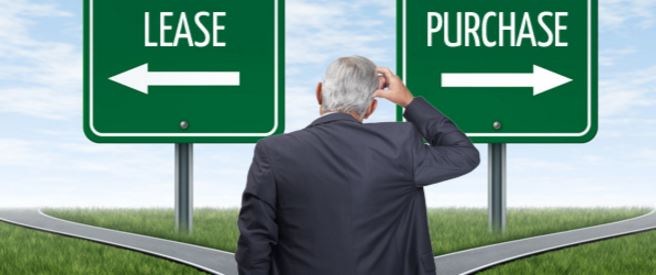 Reduced Taxes
Leasing equipment has a very practical benefit to it – reducing taxes. This is evident in the Section 179 deduction of the tax code. If you lease a piece of equipment that qualifies as per this code that has a guaranteed purchase option, you may deduct the full purchase up to a price of $510,000 from your gross income.
The advantage of leasing or financing of your copier and then utilizing Section 179 is that you can deduct the total amount of the equipment without paying the total amount that year. The money that you save in taxes can actually exceed payments and make it a bottom line deduction that will improve cash flow.
Capital Conservation
You can save a lot of money by leasing the equipment. You can use so much of the saved cash for other things such as research and development, paying out more salaries to your employees, using the money to carry out repairs or to invest in something better for the company.
These myriad advantages to buying or owning a printer or copier cannot be overstated. The entire game in business is to save money and to invest it in places that grow your business and take it to the next level.
Fixed Payments
As you've leased a printer or copier you'll know how much it'll cost to lease it throughout the year since the payments are fixed. There won't be any printer repair or equipment replacement costs coming out of your pocket; hence, you'll have full control over a portion of the budget. If you own a copier or printer you'll have to bear the responsibility of the equipment on your shoulders. This could mean emergency repairs, replacing cartridges, hiring technicians to come in and fix it at a moment's notice etc.
Easy Upgrades
Another great advantage of leasing is that you don't have to worry about upgrading to the latest equipment. If you own something, you have to worry about updating the software and hardware yourself, but if you lease anything, the upkeep and upgrades come with that package.
Hence, if you need faster printing, copying, higher dot pitch or greater resolution, you won't have to wait long after an upgrade comes along to move to it. Furthermore, you won't have to spend your own money to do it!
Spending money to get your own copier or printer is frankly not economical when leasing is an option. And while running a business, looking for economical options is the name of the game.