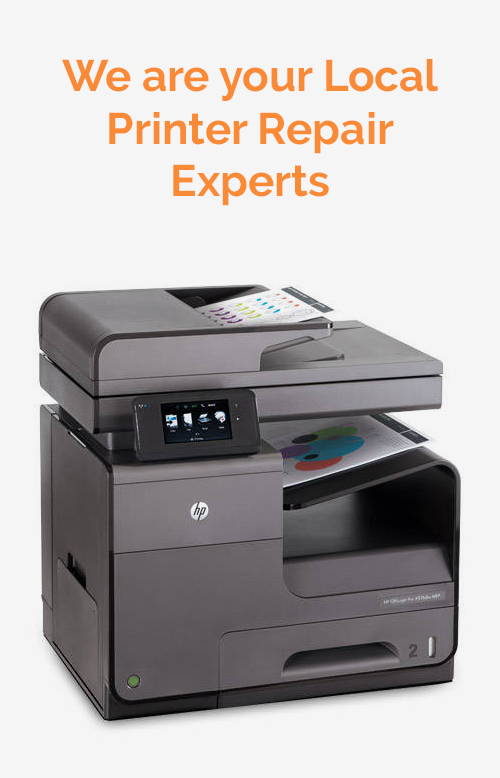 With over 28 years' experience, our field service technicians arrive with fully stocked vehicles to perform printer repair in New Jersey (NJ).  With a 90% first time fix rate and parts availability, we come prepared with all that is needed to repair your printers. By stocking most parts helps eliminate expensive overnight part shipping costs and repair time delays. We provide hard-to-find parts for depot service on older equipment and unique models. Advanced Printer repair is HP, Canon, IBM Authorized Dealer and Service providers. We provide expert support for quick access to emergency hard to find parts and technical support. Depot repair includes services on Desktop Computers, laser printers, Servers,  and laptops.
Our highly trained team of technicians are available to quickly diagnose and repair your equipment. Bring your equipment to us for repair and reduce your costs. We'll expedite the repair and have your machine ready for pickup normally within 24-hours. If you are unable to drop off your equipment at our location, another option is to ship it to us for repair. Please call our dispatch center at 800-249-2956 to verify that your equipment is suitable for shipment. Advanced shipping facilitators will assist with packing instructions if needed (proper packing and shipping procedures will assure safe transportation of your equipment).
We will give you a repair merchandise authorization number (RMA) to display on the shipping box. Repair payment methods can be discussed and arranged at this time. Advanced Business Systems accepts company checks, Visa, Master Card, AMEX and Net 30. Upon receiving the unit for repair an ABS Technician will contact you with an estimate. Repairs usually take only 24-hours.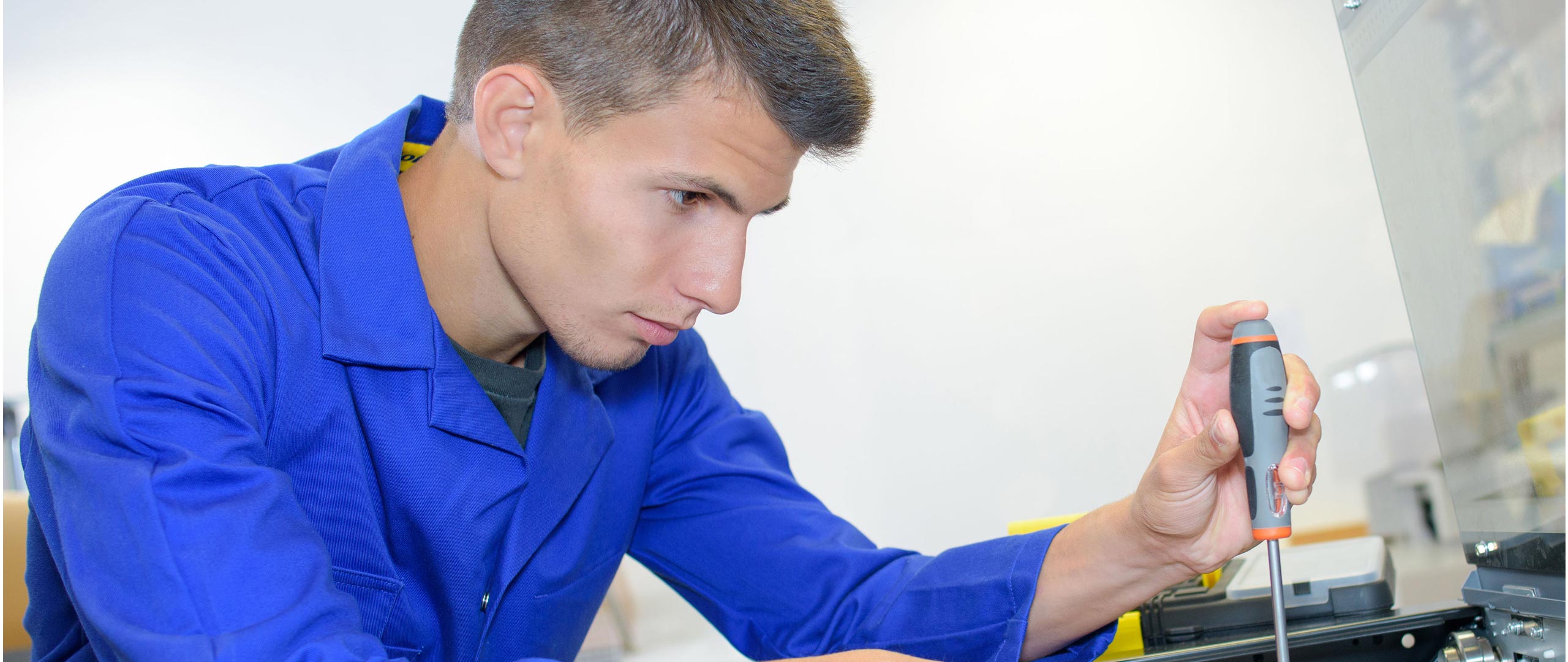 Loaner equipment is available for clients who find themselves in emergency situations. While your equipment is being repaired, you can borrow ours to keep the functionality of your work flow. Advanced Business Systems understands that work does not stop because your machine or printer stops working. Have faith in knowing we work with you to provide the best possible service.
Call (800) 789-3088 to schedule a Depot Repair